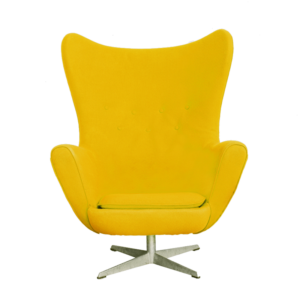 Who We Are
The lawyers of Mathers McHenry & Co. are skilled, client-focused, and strategic advocates and advisors who are committed to providing our clients with the legal knowledge, support, and creativity needed to assist them at key transition points in their work lives and careers. We act for and with employees, employers, business owners and shareholders in a variety of capacities.
We know how important your work and workplace is to you. We also know that issues in the workplace or within your business – whether it involves a problem, an opportunity, a crisis, or all of the above – are rarely simple. We know the law, and that will form a backdrop for everything we do, but we also know that your reputation, business interests, relationships, career trajectory, and personal circumstances all matter too.
What We Offer
Legal knowledge and focus: 

There are no dabblers here. The law that is relevant to your business, your workplace, and your career, including employment, executive compensation and employment, and commercial litigation, is what we do. And we do it well.

Deep executive-specific experience: Executive employment law and related litigation is a niche area, and in addition to providing advice about general employment matters, our lawyers have in-depth knowledge of matters specific to executive clients and their often complex compensation arrangements, fiduciary duties, and contractual obligations.
Smart strategists: We will work with you to understand your goals and unique priorities, arm you with the legal and practical information and advice you need to understand and evaluate your options, and look at every recommendation or decision from all available angles and in the context of the markets, your industry, your relationships, and your goals.
Fierce advocacy: Where resolution isn't possible, we are ready and able to litigate. We will work with you to create the best litigation strategy for your unique situation and achieve results. We are experienced in employment and commercial litigation, with a proven track record of distilling even complex issues into clear, winning arguments.
Collaboration: We have a collaborative and supportive team committed to getting our clients the best possible advice and results. We meet regularly to discuss, at no cost to our clients, all of our files to ensure every client benefits from the magic that happens when smart people put their heads together to tackle a difficult problem.
Client-focus: 

For the duration of your file with us, you will be a part of the team and. we will work closely with you every step of the way. We will make sure you are comfortable with our strategy and our approach. We will advise you, but will not make decisions for you. We will make recommendations, but will never pressure you into a strategy, process, or decision you are not comfortable with. We'll help you make the right choices, but the choices stay yours

.
Service-focus: We know how important your file is to you. We will give your file the attention it needs, and will keep you in the loop at all times. We will promptly return your calls and messages, and not leave you wondering what is going on.
Ethical and clear fee structures: We know that getting legal advice is expensive and that cost is a factor for all clients, and while we cannot promise the assistance you need is inexpensive, we can promise to be as up front as possible about our fees so that there are no surprises, and to keep your costs in mind at every turn.
No-nonsense: Our goal is to ensure you are well-armed to make decisions, and we will provide you the information, guidance, and advice you need plainly and directly. We're not here to tell you what you want to hear. We will lay out not only the options, but the risks as well. We will answer any questions you have, and if we don't know the answer, we'll tell you so and then we'll work to find it, even if that means referring you out to other counsel – we want you to get the best advice, even when we can't give it.
Whether you need a strategic advisor, a sounding board, a negotiator, an advocate, an investigator, a mediator, or a litigator, if your problem is about your workplace or your business, we can help.